Seller Resources
For over 50 years, Realty Executives agents have excelled at helping buyers and sellers through every step of their real estate transaction. Here's how:
We are local expertsAs a licensed real estate agent, it's our job to search the area, scrub the data and sniff out prospects. And we live here, too.
Huge networkSpeaking of prospects, our dedication to our craft has earned us a reliable database of buyers and sellers through our professional networks, in addition to those we've cultivated on our own.
Got Technology?We've got it all; listing automation, video, on-demand call/text messaging, social hosting.
Traditional methodsOnce we've listed your property, you'll see it plastered all over the internet; on our company, office and agent websites, Realtor.com, Zillow, Facebook, Twitter, my eNewsletter… you get the point.
Listing priceFor sure, you've got a number in your head. We'll compare that with a detailed CMA (comparative market analysis) and determine a price suited to your expectations, coupled with what the market will bear for your neighborhood. That's how homes sell fast.
CommunicationWe'll be texting, calling, emailing — however you want to receive news and information — you'll have it immediately after we get it. We're here for you every step of the way.
Times are changing and you're thinking about moving the family into a new home. But before you start searching for your next dream home, you'll need to figure out when you're going to sell your existing home. The decision is a complex one, especially considering the unpredictable economic environment you're living in. And while there's no magic formula for determining the best time to sell a home, there are several factors you should consider.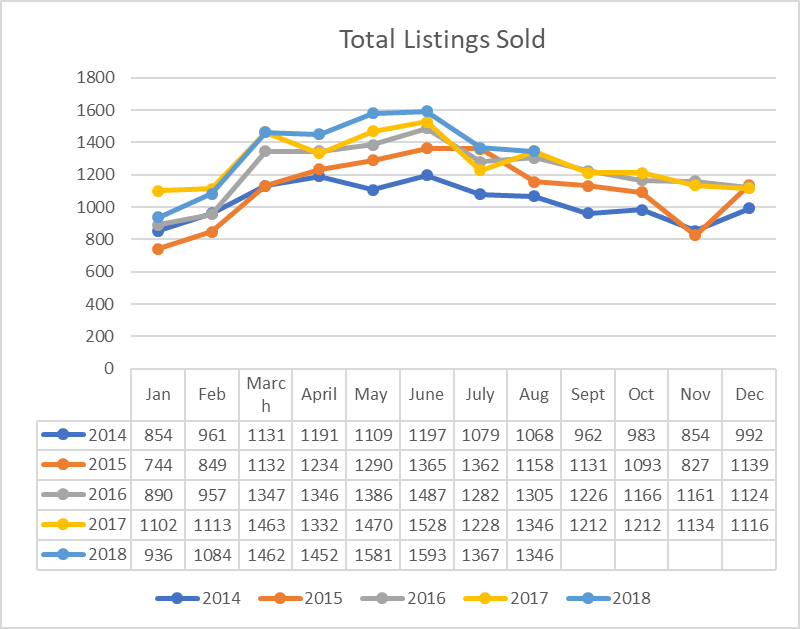 Looking at the chart above and with the average day on market (how many days it take to get an accepted offer) as of Aug 2018 we are at 38 days on market in Tucson. Between March – Aug with July dipping a bit in home sold. I would get my home on the market Sometime in the first quarter of the year. You do have to remember, people buyer and sell in Tucson year round, we have great weather all year round. We are fortunate to have people come from all over to enjoy our mild winters and decide to become winter visitors. We also have families that need to get into a home before the new school year starts. Life happens, people's families grow, we downsize, we invest, and so much more! Tucson is a beautiful town and I am lucky to have lives here all my life!

The best day for selling
According to research, Thursday is the best day of the week to list your home for sale. By listing your home for sale on a Thursday, you can make it available immediately for weekend showings. Come Saturday – the busiest day for real estate – your home will have only been on sale for two days, which is great for attracting full-price offers. In general, the shorter amount of time your home remains on the market, the higher the offer you'll receive.